A question that we often get asked by our clients;
"Is oil leak damage covered by insurance", the answer can either be yes and no…depending on the individual circumstances surrounding the loss and damage.
Whilst many home insurance policies state they will cover damage caused by escape of oil or leaks, nevertheless they also state that they exclude any damage caused by wear and tear, faulty materials, faulty design or faulty workmanship.
So, if you suffer an oil leak in your home or property, your insurers can make a very strong argument for refusing to pay for the damage and repair costs under their clearly stated exclusions of your policy.
It is important to remember that your Insurance Company will employ a specialist claims handler/loss adjuster to handle the claim on their behalf, whose stated role is to represent your insurance company's best interests (i.e. pay out as little as possible, often at the expense of you, the homeowner!)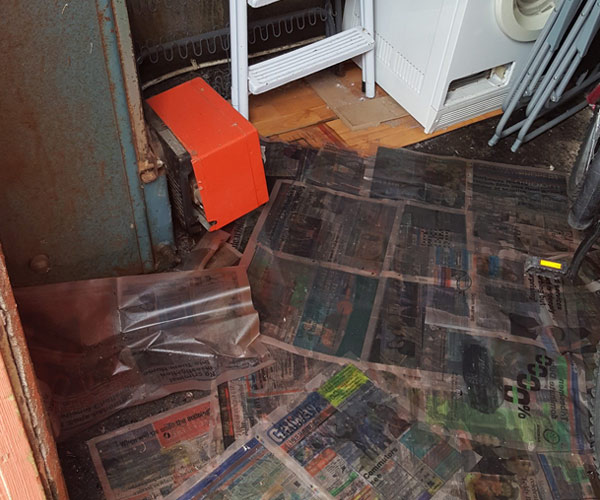 Based on the foregoing, this is why it is of paramount importance for you to get your own specialist claims handler/loss assessor to safeguard your interests and ensure your maximum payout entitlement under the terms of your policy.
Our specialist Claims Assist Oil Spill Insurance Assessors can manage your claim from start to finish and will prepare, compile and negotiate your claim with your insurance company on your behalf ensuring a fair settlement that covers all insured losses and expenses.
Our Specialist Insurance Assessors work on a "No Win No Fee" basis and are Nationwide Service Providers.
To Report your Oil Leak Insurance Claim today or to arrange a free site visit, Call us now on 0818 929 555
Oil leak damage can be very expensive to fix, for example a leak of only a couple of hundred gallons can cost tens of thousands of euro to remediate and decontaminate, so it is crucial to get the best advice in order to take the correct action to protect and manage your best interests.
At Nationwide Oil Leaks we have a Network of Professional Specialists including Registered Public Loss Assessors and Insurance Mediators who can report your claim directly to your insurance company, meet your insurer's Loss Adjusters / Claim Handlers on site, prepare and present reports and costings and negotiate your Maximum Payout entitlement.
Call now for FREE oil leak insurance claim advice on 0818 929 555, our expertise will prove to be invaluable.