Oil Tank Leak Insurance Claims.
An oil spill in your home could be caused by a home heating oil tank leak, an oil fired boiler leak or maybe some broken piece of pipework. The resulting damage can cause major disruption to your home and family life. If ignored this could have major implications on the Health & Safety of you and your family. Due to the costs associated with oil spill clean up, Oil tank leak insurance claims are a necessity for many homeowners.
It is for this reason that oil spill damage should be swiftly and professionally assessed with appropriate professional action taken. This will reduce the damage your home may suffer from the oil leak.
Oil Spill Insurance Coverage | Oil Tank Leak Insurance Claims
As a highly experienced oil spill clean-up company, we have a network of specialist "Oil Spill Insurance Loss Assessors". They can manage your Oil Tank Leak Insurance Claims from start to finish. As specialist oil spill insurance assessors, they have an in-depth knowledge of oil spill insurance coverage.
They can
Report your Oil Spill Damage" claim to your insurance company
Meet the insurance company's loss adjuster at your home where the the oil leak occurred.
Quantify and cost all the associated oil leak damage.
Arrange alternative accommodation cover if necessary.
Ensure you get your maximum pay out entitlement under the terms of your home insurance policy.
We estimate that our team of oil spill insurance assessors handle and manage more oil spill property insurance claims than any other environmental consultancy in Ireland – A great reason to choose Nationwide Oil Leaks.

How & why can oil tanks leak?
There are a number of reasons why a home heating oil tank could be leaking, some of which include;
Splitting or cracking to your oil tank from impact or extreme heat
The equipment connected to the tank such as fuel feed pipes, valves, gauges etc could be damaged.
Damage as a result of wear-and tear (this is one of the exclusions in home insurance policies!)
Other examples of some home oil spill insurance policy exclusions are;
Gradually operating cause
Faulty workmanship or design
Faulty materials
Damage caused on purpose by a member of your family or household
By following some basic rules you can minimise the risk of an oil spill in your home.
Your tank and fittings should be well maintained.Check your oil tank at least twice a year for signs of cracking or splitting.
When your tank is filled ensure correct filling/no spillage and no damage is caused by the oil supplier.
Note if the level of oil in your tank drops suddenly, or if your boiler starts cutting-out.
Obtain a domestic oil spill kit for use in emergencies.
If you do find a leak from your home heating oil tank;
put a container under the leak to stop additional oil escaping.
use a leak sealing putty from your oil spill kit to cover the leaking area, ensure rubber gloves are worn to protect your skin.
temporarily stop the leak by rubbing a bar of soft soap across the crack/split on the oil tank
It is important to note that these steps are only temporary measures to reduce he flow of oil from the leak.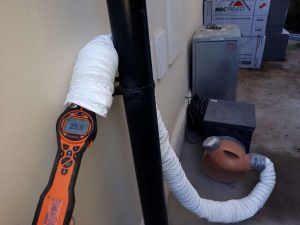 Some of the main queries our customers contact us about;
Oil spill insurance coverage and homeowners insurance for oil tank leaks
How to report oil tank leak insurance claims
Oil tank leak in basements, heating oil leaks in the ground and above ground oil tank leaks
How to deal with oil spills from home oil tank leaks
To arrange a FREE HOME INSPECTION and for advice on oil spill insurance coverage, call us now on 087 2333883